Assist. Tim Cifer,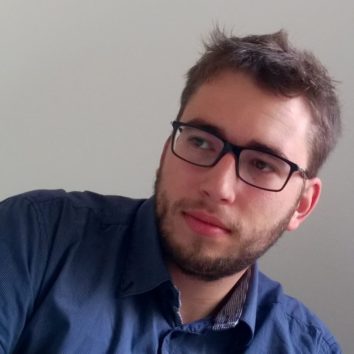 Research assistant at Ivan Rakovec Institute of Palaeontology ZRC SAZU, asistant at 2nd cycle study at Postgraduate School ZRC SAZU


tim.cifer@zrc-sazu.si

Education
Sc. in Geology (University of Ljubljana, 2014)
Sc. in Geology (University of Münster, 2016)
Research interests
Palaeoecology of Jurassic radiolarians (response of radiolarians to changes in the environment)
Palaeobiogeography of Jurassic radiolarians (distribution of taxa around the World)
Taxonomy and biostratigraphy of Jurassic radiolarians (systematics and classification of radiolarians and their use for age determination)
Other
Member of International Association of Sedimentologists
Member of International Association of Radiolarists
Selected publications
Cifer, T., Goričan, Š., Gawlick, H.-J., Auer, M. 2020: Pliensbachian, Early Jurassic radiolarians from Mount Rettenstein in the Northern Calcareous Alps, Austria. – Acta Palaeontologica Polonica, 65/1, 167-207.
MODULE GENERAL ELECTIVE COURSES