Regional studies (3rd Cycle)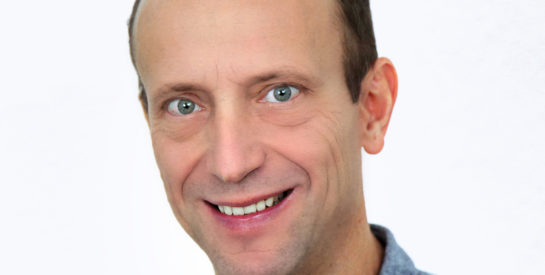 Module Coordinator
Asst. Prof. Aleš Smrekar, PhD Principal Research Associate at Anton Melik Geographical Institute ZRC SAZU, lecturer at doctoral study 3rd cycle Environmental and Regional Studies at Postgraduate School ZRC SAZU.


+386 1 4706 547


The Regional Studies module focuses on sustainability, integral planning that includes economic, social and environmental aspects, multi-level governance of all stakeholders involved, and natural hazards and the relationship between humans and nature.
The knowledge acquired will enable students to link contemporary development theories and models to development processes at different territorial scales, by primarily focussing on regions as juxtaposition of interactive socio-economic, cultural, political and similar processes that shape regional identity and region's institutional structure.
Students will be familiarized with the latest findings on the interrelationships of spatial processes, which will enable them to understand the cause-and-effect logic that is clearly evident in the field of natural disasters, environmental issues, economy and society, as well as in other processes that are recognized in the regions. They will gain a theoretical, methodological and historical perspective in the above areas that will enable them to identify human processes that cause environmental and developmental change.
Students on the module will gain a range of theoretical and practical knowledge, emphasizing the high level of interdisciplinarity and connectivity among all the three modules at the level of the Environmental and Regional Studies PhD program.
The PhD module Regional Studies provides:
Knowledge of theories, concepts, models and methods in the field of regional studies,

the ability to identify major development trends and relate them to contemporary theories,

the ability to identify important development actors and the knowledge of how to involve them in development processes,

knowledge of methodological approaches and their application in research and analysis in the field of natural disasters, environmental protection, mobility, economic development, innovations, culture, etc.,

knowledge of specific spatial processes such as natural disasters, interrelationships between specific processes, environmental protection, mobility, etc,

understanding of environmental and development paradigms,

comprehensive interpretation of the human-nature relationship,

sound theoretical and methodological knowledge for the analysis of development/environmental processes,

knowledge of sociological assumptions on planning theories,

an understanding of the problems of rationality and of intended and unintended consequences in planning.
Basic objectives of the Regional Studies module are to enhance students' ability to:
comprehensively understand space and regions,

transdisciplinary and interdisciplinary integrate the acquired knowledge, thus achieving a comprehensive understanding of territories and regions, as well as their planning,

understand the economic, social, political, cultural, environmental and other processes that influence sustainable regional development,

comprehensively manage spatial and developmental processes,

gain practical experience in scientific research (from the conception of the study to the presentation of results and the writing of a scientific article),

to use acquired knowledge into practice; e.g. use of knowledge in the context of regional development, environmental protection, natural disasters,

build relations with researchers in a specific field of interest,

apply for research and applied projects.

The lecturers of the Regional Studies module are mostly researchers employed at the Anton Melik Geographical Institute ZRC SAZU, but also external collaborators. The main topic of their research is spatial processes, which they address from a spatial / environmental, social and economic point of view.
They study regional development and regional policy, social and spatial changes such as climate, environmental, demographic change, economic crises, natural disasters, cultural aspects of landscapes, socio-geographical factors, such as socio-economic and cultural processes in individual areas. With their knowledge, they try to direct students to the recognition of spatial processes and space management adapted to the process in specific region.
Izbirni predmeti modula z nosilci in nosilkami