Assist. Prof. Edisa Lozić, Ph. D.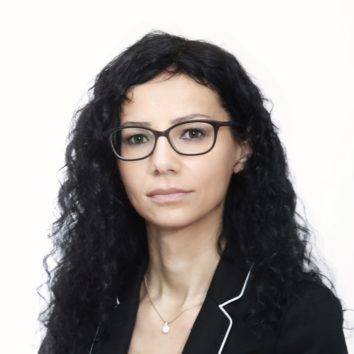 Assistant professor in the field of archaeology at Postgraduate School ZRC SAZU.
Education and training
B. Sc. in Archaeology, 2008, Faculty of Arts, University of Ljubljana.
Accomplished transition to PhD study recognized as an equivalent od MA in archaeology by University of Ljubljana (31.9. 2010)
Ph. D. in Archaeology, 2013, Faculty of Arts, University of Ljubljana.
Research interests
Classical archaeology
Spatial archaeology (archaeological applications of GIS and LiDAR data).
Scientific stays
2019 − : Post-doctoral education at the University of Graz, (Institute of Classics / Institut für Antike), Austria.
2010−2011: Institut Français' Charles Nodier grant (2010-2011): 8 months of post-graduate specialisation at the MSHE C.N. Ledoux., Université de Franche-Comté, Besançon, France. Charles Nodier grant (Institut français de Slovénie)
Short term scientific stays
2016: Maison de l'Archéologie, Université Bordeaux Montaigne (France).
2013: Institut für- Ur. und Frühgeschichte, Universität Wien (Austria). 2012: Laboratoire Chrono–environnement – UMR 6249 CNRS-UFC, Université de Franche-Comté (France).
2010: Fornleifastofnun Íslands (The Institut of Archeology), Reykyavik (Ickeland).
2009: Visual and Spatial Technology Centre, University of Birmingham (Great Britain).

MODULE GENERAL ELECTIVE COURSES